USE CASES
Video for teams who mean business
The where do I start way
The EasyMovie way
Video for sales
Prospecting is just the beginning
By now, you know that video is the key to booking more meetings, having better sales conversations, and closing more deals. But that's just one side of the story. Integrate EasyMovie into your Salesforce instance and build a sales knowledge base to unlock the next level of sales efficiency.
Ramp new reps in less time
New sales reps using EasyMovie become productive significantly faster than teams using traditional training.
Share knowledge, sell better
A salesperson's best teachers are their peers. When you capture and share your top sellers' knowledge with the whole team, everyone wins.
Keep your eye on the prize
Understand how every deal is progressing and what the next steps are with digestible video updates. No time-wasting meetings required.
VIDEO FOR CUSTOMER EXPERIENCE
Inspire lifelong fans
A purchase isn't the end of your customer's journey—it's just the beginning. Keep customers engaged with video content that leads them from onboarding to advocacy. EasyMovie empowers your product, CX, and support teams to keep customers happy and inspired, well after they've bought from you.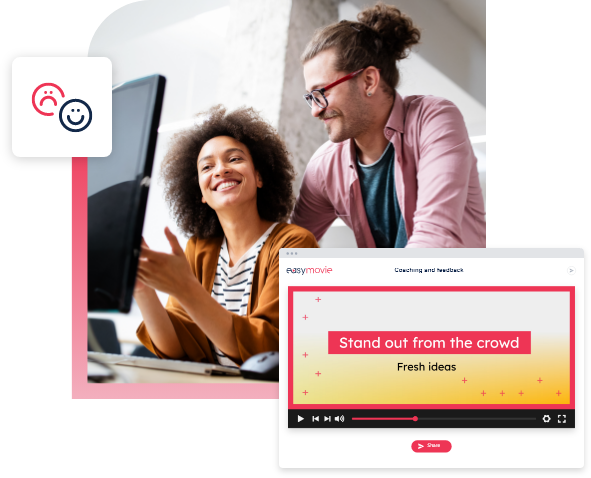 Put a face to a name
Make your onboarding process more friendly with a video introduction from your customer's new CSM, before they first meet.
Level up your support
When it comes to user tutorials and one-on-one troubleshooting, a video is worth more than a thousand words.
Tease new features
Video product updates are a fun way to share what's new and entice customers to upgrade their purchase when they're ready.
VIDEO FOR TRAINING
Let your team upskill each other
By the time new information makes its way up to the learning department and then back down to staff, it's too late to be useful. Cut out the middleman—capture and share knowledge directly peer to peer, using video. EasyMovie makes it seamless to capture your team's unique insights and a treat to watch.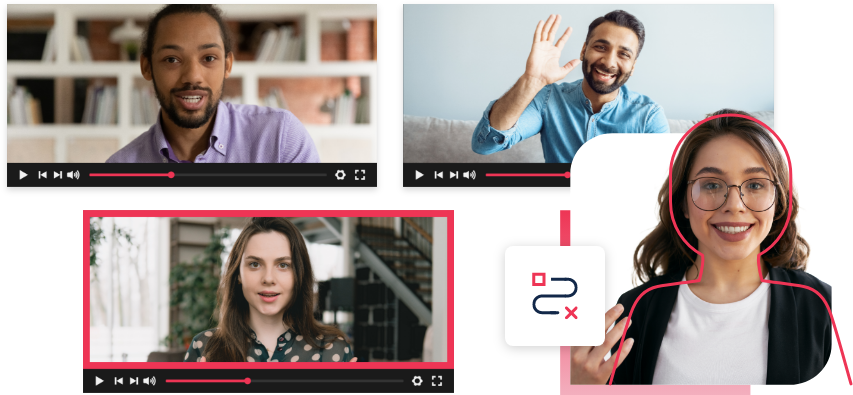 Stop the brain drain
Fortune 500 companies lose $31.5B annually by failing to share knowledge. EasyMovie lets you capture, organize, and share what you know.
Train smarter, not harder
The folks who understand a topic best are the ones who work with it every day. Give them a voice and let them teach their peers.
Move knowledge faster
Don't wait until a course is formally created—let employees capture videos on an ad hoc basis, then add them immediately to your knowledge base.
VIDEO FOR INTERNAL COMMS
Asynchronous video = happy, productive employees
It's never been more challenging to build a cohesive company culture. Employees are overloaded with emails and video calls, yet starved for real connection. Asynchronous video gives you more face time together, so you can feel more united without interrupting anyone's flow.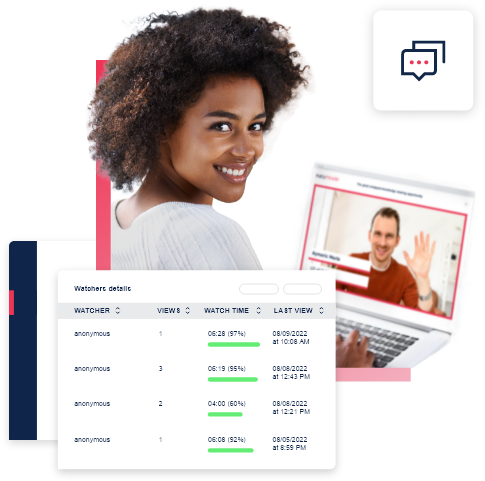 Send a treat to their inbox
Share news, announcements, and other important updates in a fun and engaging way with video.
Be human
Help your employees get to know and connect with their execs through video messages that show your leaders' personalities.
Make that meeting a video
Update your team asynchronously so they can spend more time doing what they do best.
VIDEO FOR HUMAN RESOURCES
Attract and retain top talent
It's a tough talent market—but you can rise to the challenge with asynchronous video. Use personalized, asynchronous video messages to capture candidates' attention, walk them through the interview process, and make them feel instantly a part of the team.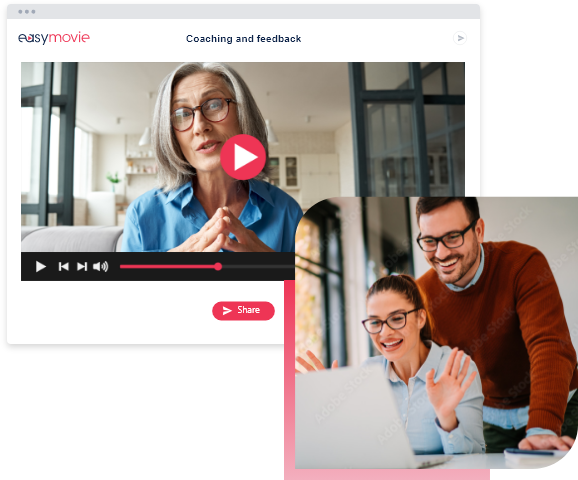 Nail the first impression
Capture the attention of top talent with video outreach that makes them feel special and the opportunity more intriguing.
Feature and flatter
Give employees the spotlight with video interviews that showcase their talents to the team and prospective employees.
Get them to "yes"
Video facilitates better conversations with prospective employees, makes them feel more connected to your team, and speeds your hiring process along.
Video—with you every step of the way