COMPANY
About EasyMovie
Video is in your future. We're just here to democratize it.
Mission
At EasyMovie, we dream of a world where everyone is empowered to communicate better using the power of video. We believe you shouldn't need any fancy equipment, specialized skills, or hours of free time to produce beautiful, engaging videos. Just being you is enough.
The Principles that Help Us Keep Things Easy

Be efficient
Be efficient: Done is better than perfect. Focus on the 20% of effort that brings 80% of results.

Prove before scaling
Prove before scaling: Start small and prove the value before scaling.

Disagreee & commit
Disagree & commit: Leaders have conviction and are tenacious. Once a decision is determined, they commit wholly.

Be customer obsessed
Be customer obsessed: Everything you do must bring value to the customers and to users.

Be simple
Be simple: Seek simplicity in all things.

Be accountable
Be accountable: Make things happen regardless of challenges.

Be solution driven
Be solution driven: Don't report problems without brining 3 solutions to the table.

Be a leader
Be a leader: Make people want to work with you. Communicate first, don't hide behind processes.

Be inclusive & value diversity
Be inclusive & value diversity: It is how we excel and grow.

Be a learner
Be a learner: Evaluate what works and what doesn't.

Care for one another
Care for one another: Promote a healthy work life balance and work together to create a caring work environment.

Be positive & have fun
Be positive & have fun: Share positive news to celebrate something every day!

We trust each other
We trust each other: We trust that no matter where they work, people will do their jobs effectively and will bring up challenges.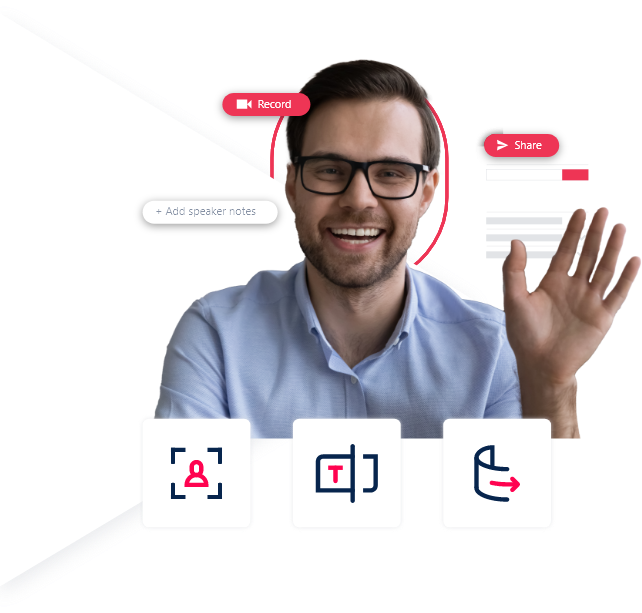 Our story
The world is in the midst of a communication crisis.
We've never had so much information—or been so overwhelmed as to what to do with it all. Email inboxes keep getting fuller, company messaging channels keep getting unrulier, and pointless meetings keep dragging on. We waste so much time processing information when we could be making decisions, coming up with creative solutions, or taking action.
Our founders, Nicolas Cazeneuve and Julien Bianchi, knew there had to be an easier way.
Asynchronous video is the most engaging and digestible format to share information on-demand. But there's a high barrier to entry—creating videos that look sleek and communicate your message succinctly takes specialized tools and years of training. The majority of people who would benefit from using video to share their knowledge simply don't have time to master it all.
That's why we created EasyMovie: The all-in-one video suite that makes video production simple. The tool guides you through the filming process, prompts you on what to say, automatically stitches your video together, and packages it as an easily-shareable link. So you can share and digest the information you need, then go about your day.
Timeline
For nearly a decade, we've been building a product that makes it possible for anyone to produce valuable videos for their prospects, customers, or teammates.
2013 - EasyMovie founded
2014 - Released our signature feature: video templates
2015 - First hire and launched on Android and iOS
2016 - Launched automated editing
2017 - First US office in New York City
2018 - 50th employee
2019 - Series A with Ring Capital and Cap Horn
2020 - Partnered and integrated with Salesforce
2021 - Expanded into hosting
2022 - Completed our unique video suite, growth accelerated
2023 - Easymovie acquired by Cenareo Group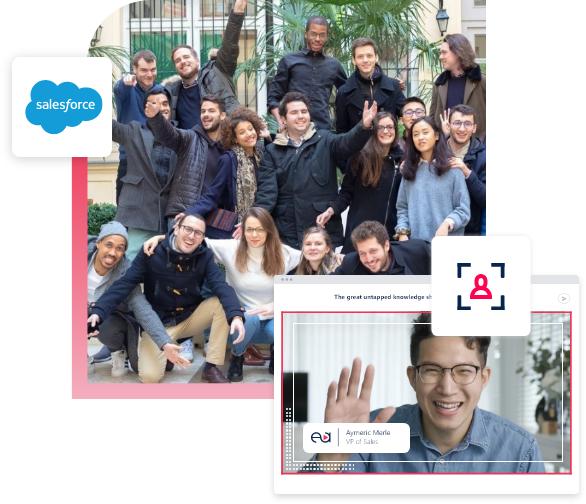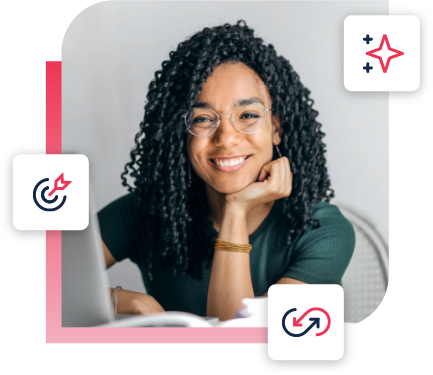 Work with us
PARIS | NEW YORK | TUNIS | REMOTE
We're looking for creative, motivated people who believe in the power of video to join our global team.