EasyMovie is the all-in-one video suite for busy people who don't have "video production" in their job title, but who still want to harness the power of video to achieve more.
Trusted by the Fortune 500








Asynchronous video is the way forward.
EasyMovie is how you get there.
Overloaded with meetings? More emails than you could answer in a human lifespan? It's no wonder—we've never had so much information at our fingertips nor been so paralyzed by what to do with it all.
EasyMovie is the solution for capturing and sharing the information that matters with prospects, customers, and your team—so they can consume it on their own time.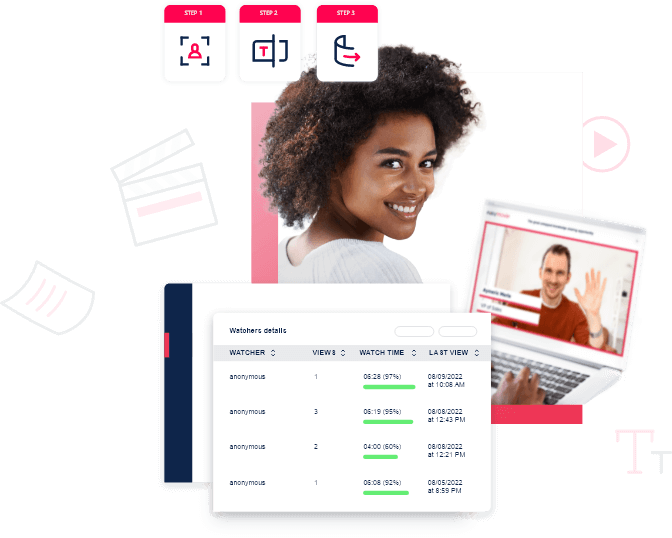 We said easy, we never said basic.
EasyMovie packs a powerful video production suite into a simple, all-in-one tool. It's like having a screenwriter, director, video editor, and distributor at your fingertips. All you need to do is show up—we take care of the rest.
Minutes is all it takes
Fear-free filming
Follow the template's cues to position yourself for each shot, know what to say, and how to say it.
Low editing
EasyMovie will customize each video automatically based on your presets.
Easy sharing
Send to prospects, customers, or teammates with just a few clicks.
Sales teams love us
EasyMovie integrates directly into your sales stack. Leverage video as a prospecting tool, or use it internally to improve deal handoffs, capture account-specific knowledge, and ramp new reps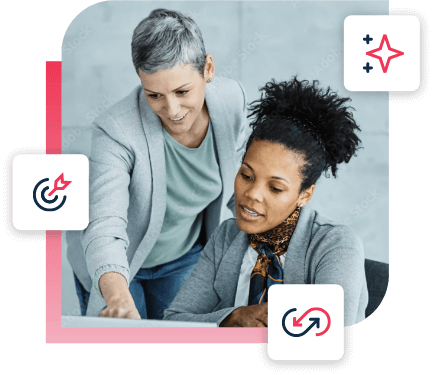 Stop the brain drain
Fortune 500 companies lose $31.5 billion annually by failing to share what they know. Use video to capture, organize, and share your team's most precious resource—their knowledge.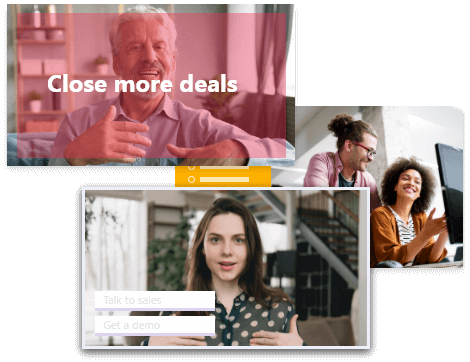 Steal these video examples
From sales outreach, to deal wins, to internal announcements, we've got you covered. Simply choose video templates that suit you and send a form to start using them quickly.